Welcome to Class 3

The Stone Age
Summer Term 2019
This term our topic is the prehistoric period from the Stone Age to the Iron Age. We will be learning about farming, making our own cave paintings and writing a diary entry inspired by the book 'The Stone Age Boy'.We will explore how Bronze Age people used stone circles, make our own clay beakers, learn about Iron Age village life and much more!
Archaeologists divide the Stone Age into three periods: Palaeolithic, Mesolithic and Neolithic. Click on the links below to find out more about each of these Stone Age eras.
Play some online jigsaw puzzles. Put the prehistoric pieces in the right order as quickly as possible to win.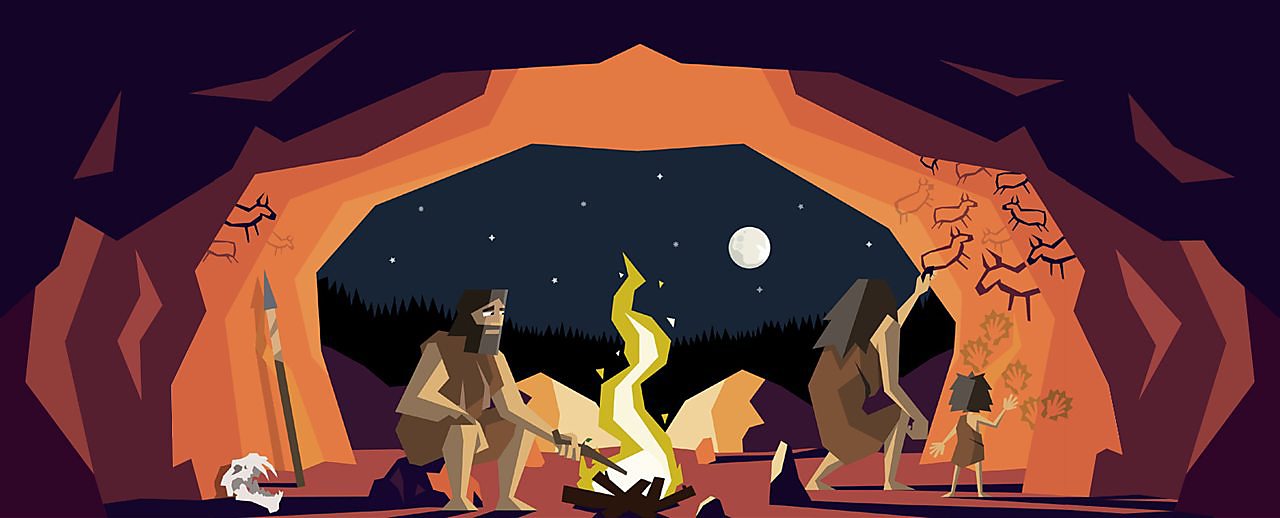 Look at the drawings found in La Pileta cave in Spain. What do you think these drawings represent?

Explore the painted caves of Lascaux. Can you spot paintings of horses, stags, and wild oxen in red, black and earthy yellow pigments?
Recommended Reads
For those of you that want to read some brilliant Stone Age to Iron Age themed books have a look at the following list:
French
Parlez-vous français?
Well, now you can! Try these websites to improve your French.
Internet Safety
Think you know how to keep yourself safe on the Internet? Do you know how to stay in control? How do you report an issue? Use this website to learn how.
Times Tables
Practise your multiplication knowledge with these games!
Class 3 Newsletter
Read details of our classroom routines and curriculum coverage this term.