Welcome to Class 3

World Wars 1 and 2
Autumn Term 2018
As part of this topic we will learn about World War 1, Remembrance and the Royal British Legion. We will then step back into the 1940s and experience what life was like during World War 2. We will discover what life was like for children during the war, make a gas mask, listen to wartime music, make a rationed recipe and so much more!
Look at these websites linked to our topic:
How did WW2 start? What countries fought on which side? Who were the main leaders in WW2? Look at this website to find out.
Take a WW2 quiz and learn how children were affected in wartime.
Read 10 eye-opening facts about WW2.
Check out this WW2 timeline of events.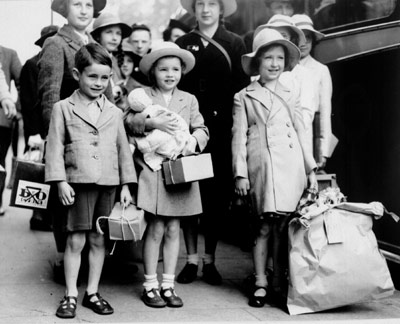 Learn about the evacuated children of the Second World War.
Discover what it was like to have lessons disrupted by visits to the air raid shelter.
French
Parlez-vous français?
Well, now you can! Try these websites to improve your French.
Internet Safety
Think you know how to keep yourself safe on the Internet? Do you know how to stay in control? How do you report an issue? Use this website to learn how.
Times Tables
Practise your multiplication knowledge with these games!
Class 3 Newsletter
Read details of our classroom routines and curriculum coverage this term.